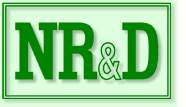 Home
Products
Download Area
Price List
Application Notes
DUCM
MUCM
PMEUCM
TCPOPEN
SY/MAX Proxy
VALVES
QUCM
UCM
Support
PMEUCM SY/MAX Proxy

The following are applications written for the PMEUCM module by Niobrara engineers. The Application Manuals are available as Adobe Acrobat documents and are included in the self-extracting EXE files along with the applications. To utilize an application, download and open the EXE file, then refer to the Application manual for loading instructions.

The SY/MAX Proxy give the M580 a gateway to SY/MAX PLCs. MSTRs, ReadVars, WriteVars, and I/O Scanner entries will be translated to SY/MAX serial messages. TREADs and TWRITEs from remote SY/MAX PLCs will be translated to Modbus %MW reads and writes.

Configuration and operation of the PMEUCM is via DTM and Structred Text in Unity.

Check the Release Notes for the latest update information.




PMEUCM_SETUP.EXE should be installed first to ensure QLOAD and the DTM Utility are properly installed.

The most recent DTM Library may also need to be installed into the Unity system.

NOTE: This self-extracting zip includes the PMEUCM files and the manual.


PMEUCM_SYMAX_SETUP.EXE



Effective 31 October 2016 - Specifications subject to change without notice.