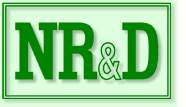 Home
Products
Download Area
Price List
Application Notes
Support
QR Codes
FAQs
SY/MAX Primer
QSPXM Configuration Tool
NR&D Distributors
Niobrara Support



Technical Support may be reached M-F 8am to 5pm CDT.
Phone: 800-235-6723 or 417-624-8918
Fax: 417-624-8920
E-mail Tech Support

Download Area for the latest PC Software, Module Firmware, and Instruction Manuals.

Application Notes for the latest QUCM, MUCM, CUCM, and UCM application files and manuals.

QR Codes New QR Codes on NR&D Modules.

Frequently Asked Questions about Niobrara and specific products.

SY/MAX PLC Communication Primer to learn how to send a TREAD properly.