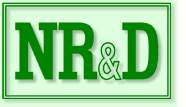 Home
Products
Download Area
Price List
Application Notes
Support
FAQs
Marketing
SY/MAX Primer
QSPXM Configuration Tool
Frequently Asked Marketing Questions
Where can I buy Niobrara modules?

From any of our HTAD distributors.
If your Company is a Square D HTAD (or equivalent) and would like to be a Niobrara distributor please contact us.



Where can I buy Niobrara cables, accessories, and data-level converters?

Are demo units available?

Yes. PLC modules & power supplies are available on a 30-day test & trial basis. End users need to contact their local distributor.



What is the demo unit process?

The distributor needs to place a purchase order marked "30-day test & trial". Niobrara will issue an order acknowledgement with the Demo number and a ship date. Niobrara will ship the product and issue an invoice.
At the end of 30-days, either:

keep the product and pay the invoice
return the product (freight prepaid, marked with the demo number) and the invoice will be canceled with no restocking fee.



What is the standard warranty?

1 year from date of shipment from NR&D.
Extended warranty is available for most products for a price of $50 per six month period. Extended warranty must be ordered at the time of original purchase of the equipment.



Where did you get the name Niobrara?

Our founder wanted a high-tech company and thought that people perceived all the high-tech companies are on the coasts. Being from the Midwest, and not wanting to move, he went looking for a coast.
In the late Cretaceous period the Midwest was covered by a shallow in-land sea. It's why Kansas and Nebraska are so flat. Today we call that sea the Niobrara Sea.
Being in Joplin, Missouri we are right on the border between the Great Plains and the Ozark Plateau and right on the coast of the Niobrara, we are just 65 Million years late.
So, when you hear the term Niobrara, think "High-tech Company on the Coast".



What are your terms?

How can I keep up to date on new products and releases?

Sign up for Niobrara's e-mail news.



Where exactly are you located?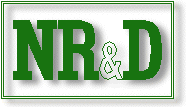 Return to FAQ Page