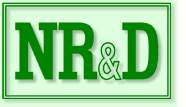 Home
Products
Download Area
Price List
Application Notes
DUCM
DEB
Crop-Protector
DF1
Genset
Lithonia
SEAbus
QUCM
MUCM
UCM
Support
DUCM Genset

The following are applications written for the DUCM module by Niobrara engineers. The Application Manuals are available as Adobe Acrobat documents and are included in the self-extracting EXE files along with the applications. To utilize an application, download and open the EXE file, then refer to the Application manual for loading instructions.

Basler and Caterpillar generators are integrated into a Modbus/TCP network using this application. The type of generator determines how many gensets may be connected to the DUCM. One DUCM serial port may be configured for Modbus RTU Master operation to allow another network of slaves to be directly accessed via Modbus/TCP.

Configuration of the DUCM is through the front panel LCD with the setup stored into EEPROM. Statistical data for the DUCM and attached meters is also provided.

NOTE: This self-extracting zip includes the DUCM files.

DUCM_SETUP.EXE should be installed first to ensure QLOAD and QCOMPILE are properly installed.



DUCM_GENSET_SETUP.EXE



Effective 11 November 2015 - Specifications subject to change without notice.