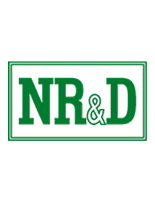 Sign up for News
ON THIS SITE:
Products
Download Area
Price List
Application Notes
Support
NR&D Distributors
QUESTIONS? COMMENTS?
Sign up for News
Order Entry Form
E-mail to Marketing
E-mail to Tech Support
How to reach us…
Office Hours…
Frequently Asked Questions
LINKS OF INTEREST
Schneider Automation
Collaborative Automation
Partners Program
Square D
POWERLOGIC®
www.modbus.org

Niobrara Research & Development is a manufacturer of industrial communication equipment including protocol translation modules, network interfaces, I/O bus interfaces, specialty modems, smart cables, and accessories for programmable controllers and other industrial automation equipment.



Hot Modbus Plus Mode for the MEBII. A pair of MEBIIs work together for a completely redundant Ethernet to Modbus Plus bridging system.
Download the WMV version


Niobrara has released new firmware for the MEBII. Click here for the setup file.
New features include:

built-in Web Server for Configuration using a standard browser.
Ethernet I/O Scanner
Hot MB+ Mode that allows two MEBII units to operate in a fully automatic redundant system
Both serial ports now have 255 Modbus Table Entries
Updated User Manual

Download the WMV version


Get the latest versions of NR&D Module Software, user manuals, product focus cutsheets, images , and more from our Download Area.
---
All brand or product names and trademarks are the property of their respective owners.
All pages at this site copyright© 1996 - 2017 Niobrara R&D Corporation. All rights reserved.
Niobrara Research & Development Corporation - (417) 624-8918 - phone (417) 624-8920 - fax