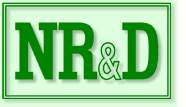 Home
Products
Download Area
Price List
Application Notes
DUCM
DEB
Crop-Protector
DF1
Genset
Lithonia
SEAbus
QUCM
MUCM
UCM
Support
DUCM Crop-Protector

The following are applications written for the DUCM module by Niobrara engineers. The Application Manuals are available as Adobe Acrobat documents and are included in the self-extracting EXE files along with the applications. To utilize an application, download and open the EXE file, then refer to the Application manual for loading instructions.

One or more Crop-Protectors are presented as Modbus slaves.




Crop-Protector.PDF

NOTE: This self-extracting zip includes the DUCM files.

DUCM_SETUP.EXE should be installed first to ensure QLOAD and QCOMPILE are properly installed.



DUCM_CROP_PROTECTOR_SETUP.EXE



Effective 19 April 2016 - Specifications subject to change without notice.